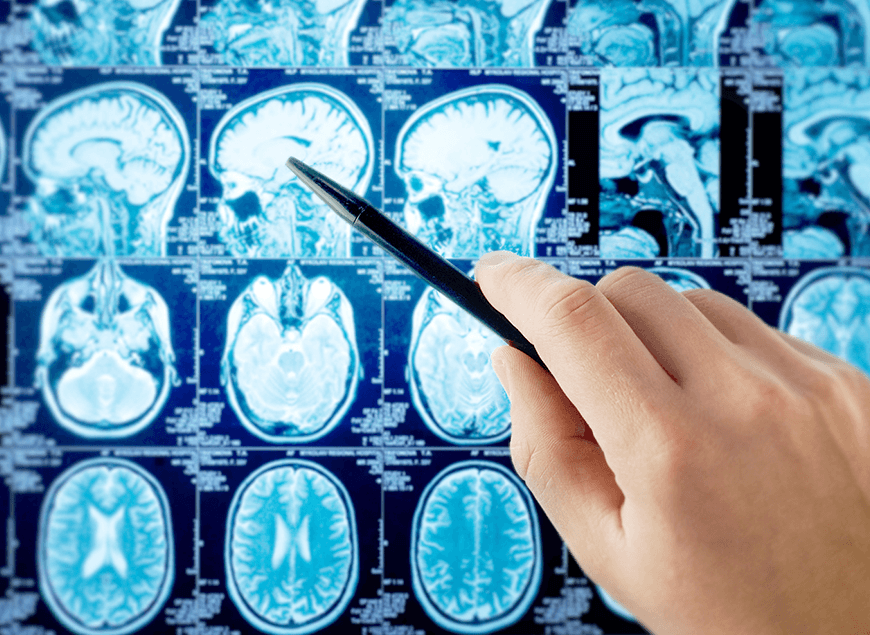 Unique Access provides access to an extensive treatment protocol for Amyotrophic Lateral Sclerosis (ALS) which utilises higher quantities of stem cells, innovative stem cell growth factors, extensive rehabilitation, and many supportive therapies and supplements. This effective combination of the most advanced medical technologies with functional medicine has helped patients achieve significant improvements.
Why Stem Cells Work for Amyotrophic Lateral Sclerosis (ALS)
Stem cell therapy is considered to be an alternative method for treating Amyotrophic Lateral Sclerosis (ALS) and other neurodegenerative disorders. Stem cell transplantation is a potential therapeutic strategy not only via cell replacement but also by modification of the extracellular motor neuronal environment, through a trophic and neuroprotective effect. A variety of cell sources have been considered for cell therapy.
Mechanisms
Mesenchymal Stem Cells (MSCs) are very attractive multipotent stem cells for ALS cell therapy because of their great plasticity and their ability to provide the host tissue with growth factors and to modulate the host immune system. The MSC transplantation increases neuron survival and prevents gliosis, as microglia and strocytes are both the target and cause of neuroinflammation, Mesenchymal Stem Cells (MSCs) can rescue neurons and oligodendrocytes from apoptosis through the release of trophic and anti-apoptotic molecules, resulting in the induction of a neuroprotective microenvironment.
In addition, the MSCs can promote the proliferation and maturation of local neural precursor cells, leading to their differentiation into mature neurons and oligodendrocytes.
Improvements
Amyotrophic Lateral Sclerosis (ALS) patients treated with stem cells usually observe improvements in the following areas:

Slowed down progression and more
Our Promise
We believe that there is always hope and that patients deserve access to effective and safe treatments.
We are independent with an in-house medical department.
We combine internationally accredited hospitals, next generation treatments and unique products and services that are integrative to ensure best possible treatment results.
After he discovered that his native United States could do very little to stop the progression oh his ALS, John started looking for other solutions. After a former patient of his recommended stem cells, he began doing some research, found out about treatments in Bangkok and contacted Global Stem Cells.
Stem Cells
In terms of stem cells we will make sure that the patient will receive the correct and necessary stem cell type, quality, quantity and viability. Our exclusive research partner guarantee a stem cell viability of 95%, many injections have a staggering viability of 98-99%.
Supportive Therapies & Remedies
We make sure the patient gets the supportive remedies, therapies, rehabilitation, detox & immune-boost programmes needed to get the most out of the stem cells. These programmes include:
Hemo Oxygen Therapy (HOT)
Immune-Boosting Supplements (e.g. GcMAF)
Partner Hospital
The treatment will take place in an internationally accredited tertiary care hospital and not in a hotel or clinic. This is important for the patient's safety and care as the patient will have access to all specialized departments & specialist doctors which will further increase the treatments efficiency.
What is Amyotrophic Lateral Sclerosis (ALS) ?
Amyotrophic Lateral Sclerosis (ALS) is a fatal, neurodegenerative disease caused by the loss of motor neurons in the brain and spinal cord, resulting in progressive paralysis and eventually, death within a few years after the diagnosis. It manifests as a decline in muscular function which eventually leads to paralysis, speech deficits and dysphagia. Most of the patients die due to respiratory failure as a consequence of pneumonia or other respiratory infections aided by the progressive weakness of the respiratory muscles.
The mechanism of Motor Neuron (MN) death is poorly understood. Proposed mechanisms of toxicity targeting Motor Neurons (MNs) include oxidative damage, accumulation of intracellular aggregates, mitochondrial dysfunction, defects in axonal transport, impairment of growth factor trophic support, altered glial function, aberrant RNA metabolism and glutamate excitotoxicity. Recent studies have shown that Amyotrophic Lateral Sclerosis (ALS) is not only dependent upon motor neuron abnormalities but that other cell types participate in disease development. Great interest has been focused on inflammatory processes and microglia activation.
What Causes ALS and how is it Diagnosed?
Most Amyotrophic Lateral Sclerosis (ALS) cases are sporadic, i.e., they occur even without a family history and etiology is unknown. However, about 5-10% of cases are inherited. About 20% of the inherited cases are linked to mutations in Superoxide Dismutase (SOD1) gene which is located on chromosome 21.
The diagnosis of Amyotrophic Lateral Sclerosis (ALS) is made through physical examination and findings of EMG/Nerve conduction study. The brain MRI scan and laboratory studies are conducted in order to rule out other diseases.
The Very Best Stem Cell Treatments via globalstemcells.com