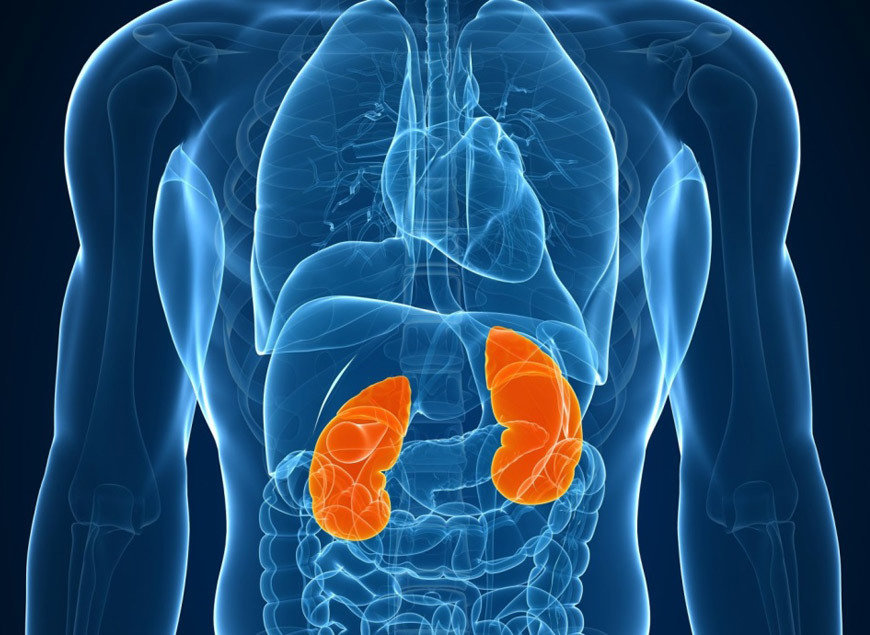 Unique Access provides access to an extensive treatment protocol for Chronic Kidney Disease (CKD). The treatment utilises higher quantities of stem cells, extensive rehabilitation, and many supportive therapies and supplements. This effective combination of the most advanced medical technologies with functional medicine has helped patients achieve significant improvements.
Why Stem Cells Work for Chronic Kidney Disease (CKD)
The therapeutic targets in nephrology are the reduction of injury, the delay of progression, or renal replacement therapy consisting of either renal transplantation or dialysis. Recently, new therapeutic strategies for tissue repair have emerged and one of the most promising approaches is the use of stem cells to reduce injury in Chronic Kidney Disease (CKD). Mesenchymal Stem Cells (MSC), based on their ability to differentiate into many types of functional cells, and anti-inflammatory properties, has emerged as the leading candidates in treating Chronic Kidney Disease (CKD).
Global Stem Cells carries extensive experience in treating chronic renal diseases using proven treatment protocols like MSCs. We have seen great improvements in renal function and associated symptoms. Disease progression is observed to be remarkably slower after the MSCs transplantation which significantly delays the need for dialysis and renal transplantation.
Possible Improvements
Most Chronic Kidney Disease (CKD) patients treated with stem cells usually observe improvements in the following areas:

BUN and creatinine levels normalising
Balancing salts and minerals
Prolonging the cell death cycle
Slow down disease progression
Our Promise
We believe that there is always hope and that patients deserve access to effective and safe treatments.
We are independent with an in-house medical department.
We combine internationally accredited hospitals, next generation treatments, unique products and services that are integrative and effective to ensure best possible treatment results.
Testimonial Disclaimer: All examples of what has been achieved by others should not be taken as typical or in any way a guarantee or projection of what any individual can expect from treatment.
When veteran Kenneth was told that his kidney function was down to 25 percent, he wanted to take action. His doctor in the United States told him all he could do is wait until he would one day have to be put on dialysis and then get on the transplant list. He decided that it wasn't enough and contacted Global Stem Cells in Bangkok to learn more.
Mechanisms
Mesenchymal Stem Cells (MSCs) produce growth factor and cytokines that support hematopoiesis in in vitro, but MSCs can also differentiate into a wide variety of cell lineages including renal epithelial cells, tubular cells, and can integrate into functional mesengial cells. Moreover, MSCs are well known for their ability to reduce the inflammatory response against the renal cells which reduce the apoptosis and increase renal function recovery.
Stem Cells
In terms of stem cells we will make sure that the patient will receive the correct and necessary stem cell type, quality, quantity and viability.
Our exclusive research partner guarantee a stem cell viability of 95%, many injections have a staggering viability of 98-99%.
Supportive Therapies & Remedies
We make sure the patient gets the supportive remedies, therapies, rehabilitation, detox & immune-boost programmes needed to get the most out of the stem cells. These programmes include:
Hemo Oxygen Therapy (HOT)
Immune-Boosting Supplements (e.g. GcMAF)
Partner Hospital
The treatment will take place in an internationally accredited tertiary care hospital and not in a hotel or clinic. This is important for the patient's safety and care as the patient will have access to all specialized departments & specialist doctors which will further increase the treatments efficiency.
What is Chronic Kidney Disease?
Chronic Kidney Disease (CKD),is a progressive loss of renal function over a period of months or years. It is a leading cause of mortality and morbidity in western countries that is estimated to affect 11% of the adult population. It can progress towards End-stage Renal Disease (ESRD), which has no cure and requires renal replacement therapy, that is, dialysis or renal transplantation.
CKD results from more unremitting causes such as diabetes, hypertension, chronic infection, glomerulonephritis and interstitial nephritis, vasculitis, and congenital disorders. The signs and symptoms are those associated with higher levels of blood urea and creatinine that include: fatigue, fluid retention in lower limbs (edema), troubled concentration, lack of appetite, and dry and itchy skin.
Chronic Kidney Disease Complications
The major Chronic Kidney Disease complications include: severe fluid retention including in the lungs (pulmonary edema), cardiovascular diseases, weak bones and increased frequency of fractures, impotence, central nervous system complications, and sudden changes in blood electrolyte levels, especially potassium, which would be life threatening in some cases.
The Very Best Stem Cell Treatments via globalstemcells.com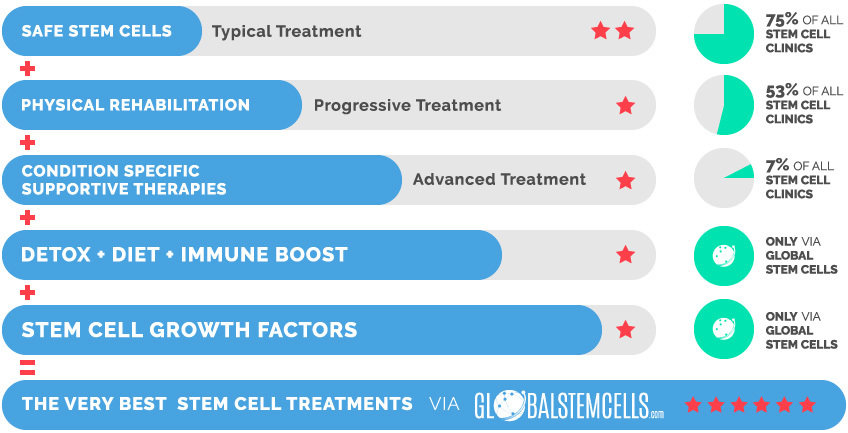 Classification and External Resources