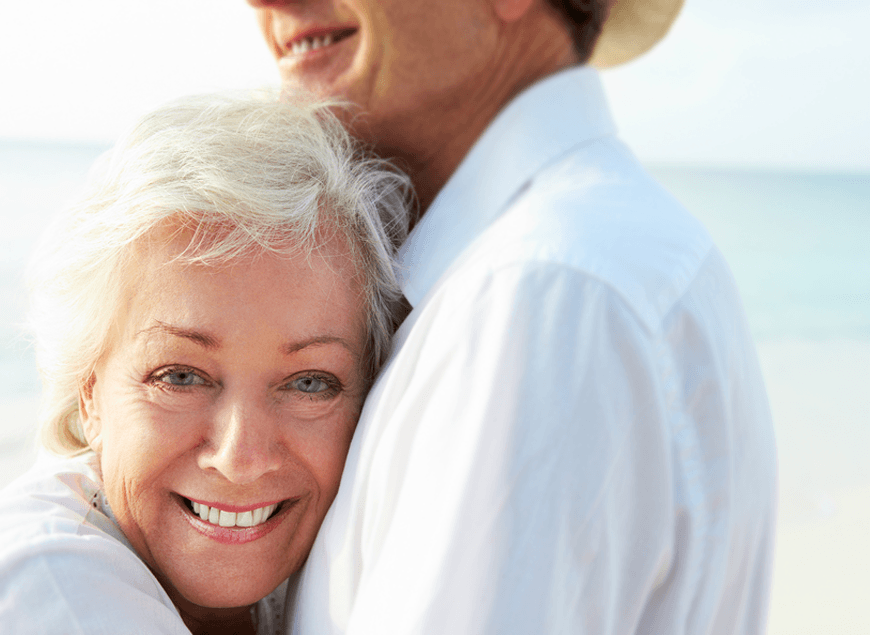 Unique Access provides access to an extensive treatment protocol for Ataxia which utilises higher quantities of stem cells, innovative stem cell growth factors, extensive rehabilitation, and many supportive therapies and supplements. This effective combination of the most advanced medical technologies with functional medicine has helped patients achieve significant improvements.
Why Stem Cells Work for Ataxia
Providing neuroprotection and possibly promoting regeneration are some of the reasons why stem cell therapies were recently studied as an option to treat neurodegenerative disorders.
In Ataxia, studies on animal models and humans also reported the therapeutic safety and efficacy of stem cell transplantation.
Mechanisms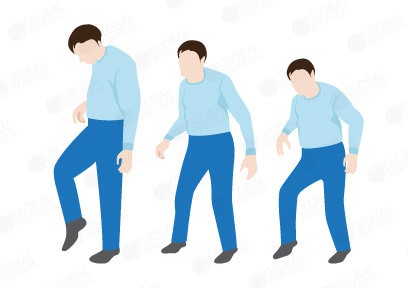 There are multi-lineage differentiation potentials and immuno-modulatory properties in Mesenchymal Stem Cells (MSCs), and they are theoretically good candidates for treating SCA. It has also been shown that, under appropriate conditions, UC-MSC can differentiate into neurons.
By stimulating resident stem cells, anti-apoptotic effects, antioxidant effects and release of neurotrophic factors, MSCs can possibly protect axons and promote neurogenesis.
Possible Improvements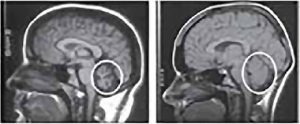 Ataxia patients have experienced remarkable improvements such as:
Better balance and coordination
(improvements are visible in Berg Balance Scale (BBS))
Improved fine and gross motor skills
Improved speech and cognition
Overall, a better quality of life was seen in most GSC patients treated using a combination of human Umbilical Cord-Derived Mesenchymal Stem cells (UC-MSC) and rehabilitation.
Disease progression was also observed to be significantly slower in patients with progressive Ataxias.
Our Promise
We believe that there is always hope and that patients deserve access to effective and safe treatments. We are independent with an in-house medical department. We combine internationally accredited hospitals, next generation treatments, unique products and services that are integrative and effective to ensure best possible treatment results.
Ataxia Patient Testimonials
Testimonial Disclaimer: All examples of what has been achieved by others should not be taken as typical or in any way a guarantee or projection of what any individual can expect from treatment.
Rosanne Sant tried to find the best treatment for Ataxia, but Australia had little to offer in this regard. She then sought for treatment abroad and found out about us. After doing her research and asked several questions, she decided to come to Thailand for Regenerative Treatment.
From her thoughts on her stem cell treatment to the members of the clinical staff, Pamela B discusses her stay at the hospital.
Stem Cells
We make sure that the patient receives the correct and necessary stem cell type, quality, quantity and viability. Our exclusive research partner guarantees a stem cell viability of 95%, many injections have a staggering viability of 98-99%.
Supportive Therapies & Remedies
We make sure the patient gets the supportive remedies, therapies, rehabilitation, detox & immune-boost programmes needed to get the most out of the stem cells. These programmes include:
Hemo Oxygen Therapy (HOT)
Immune-Boosting Supplements (e.g. GcMAF)
Partner Hospital
The treatment takes place in an internationally accredited tertiary care hospital and not in a hotel or clinic. This is important for the patient's safety and care as the patient has access to all specialized departments & specialist doctors. This further increases the treatments efficiency.
Ataxia is characterised by an inability to maintain normal posture and stable movements. Rather than being an actual disease, it is a sign and symptom of a central nervous system abnormality. The underlying neurological abnormality, resulting to this condition, can be either acquired or hereditary. Ethanol poisoning, lithium poisoning, anti-epileptic drugs, brain tumours, stroke, and cerebelittis are among the common acquired causes.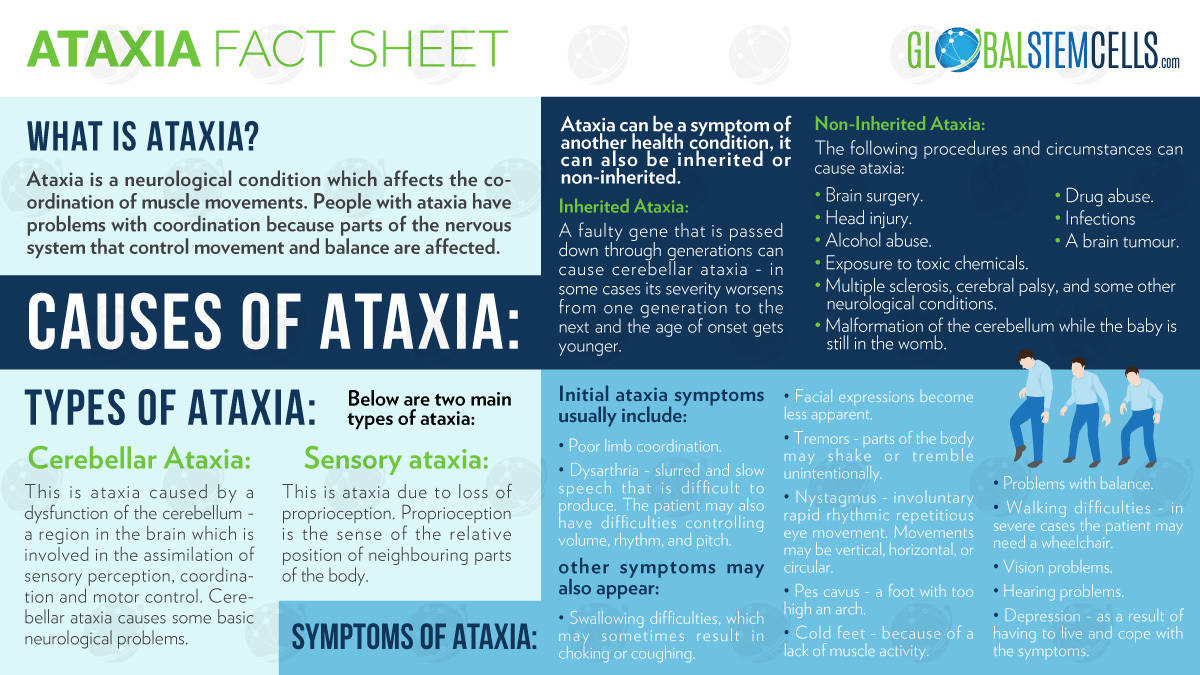 Hereditary Ataxias are a group of neurodegenerative disorders characterised by degenerative atrophy of the cerebellum, brain stem and/or spinal cord. Spinocerebellar Ataxia (SCA) and Friedreich's Ataxia (FRDA) are its most common forms. Genetic anticipation usually occurs in familial patients, with symptoms and signs getting more severe with each successive generation.
The Very Best Stem Cell Treatments via globalstemcells.com