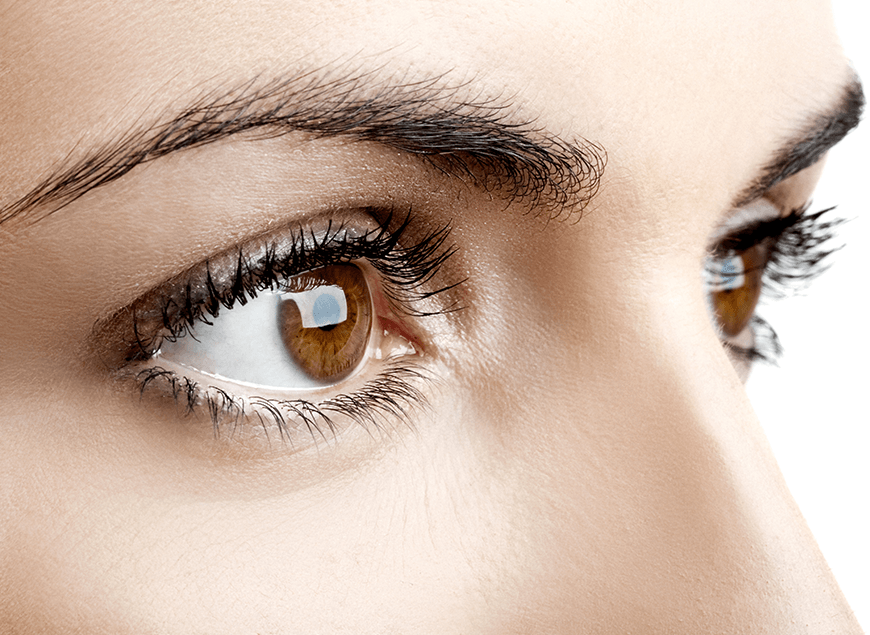 Optic Nerve Hypoplasia (ONH) and Septo-optic Dysplasia (de Morsier Syndrome) are two of the congenital conditions for which Unique Access can offer access to innovative stem cell treatment. This offers new healing possibilities beyond traditional treatment options.
Why Stem Cells Work For Optic Nerve Abnormalities (ONH / SOD)
Extensive studies on the effectiveness of stem-cell transplantation have been conducted by the use of a variety of cell sources, such as Umbilical Cord Blood Stem Cell (UC-BSC), Umbilical Cord Blood-Derived Mesenchymal Stem Cell (UCB-MSC), and Bone Marrow-Derived Mesenchymal Stem Cell (BM-MSC).
Mechanisms
Mesenchymal Stem Cells have been used to treat ONH and SOD(de Morsier Syndrome) for around 10 years.
These stem cells can improve the vision through the following mechanisms, based on their different unique characteristics:
(1) Mesenchymal Stem Cells (MSCs) have the ability to differentiate into neural cells and secrete neurotrophic factors, such as brain-derived neurotrophic factor (BDNF), Glial Cell Line-Derived Neurotrophic Factors (GDNF), which may promote differentiation of the grafted cells into neural cells, inhibit apoptosis, improve angiogenesis, suppress an inflammatory infiltrate, and maintain grafted cell survival.
These mechanisms not only help in preserving the vision but also help in significantly improving lost vision through the regeneration of optic nerve and retinal ganglion cells.
To do so, the stem cells are injected by IV, lumbar puncture and/or injection into the retrobulbar space. This combination results in targeting the affected areas more effectively.
Improvements
Most of the patients with optic nerve disorders that Unique Access has helped receive innovative treatments using MSCs showed good improvement in: visual acuity, visual field, light sensitivity, night vision, strabismus, and nystagmus. Moreover, stem cells treatment resulted in significantly slowed down vision loss in patients with progressive conditions.
Optic Nerve Hypoplasia (ONH) and Septo-optic Dysplasia (de Morsier Syndrome) patients treated with stem cells usually observe improvements in the following areas:

Our Promise
We believe that there is always hope and that patients deserve access to effective and safe treatments.
We are independent with an in-house medical department.
We combine internationally accredited hospitals, next generation treatments, unique products and services that are integrative and effective to ensure best possible treatment results.
After being unable to walk freely without knocking on objects and injuring herself, Victoria's parents now speak on what their experience was like after their daughter received stem cell treatment for her Septo Optic Dysplasia at the facilities in Bangkok.
Stem Cells
In terms of stem cells we will make sure that the patient will receive the correct and necessary stem cell type, quality, quantity and viability. Our exclusive research partner guarantee a stem cell viability of 95%, many injections have a staggering viability of 98-99%.
Supportive Therapies & Remedies
We make sure the patient gets the supportive remedies, therapies, rehabilitation, detox & immune-boost programmes needed to get the most out of the stem cells. These programmes include:
Hyperbaric Oxygen Chamber (HBOT)
Hemo Oxygen Therapy (HOT)
Immune-Boosting Supplements (e.g. GcMAF)
Partner Hospital
The treatment will take place in an internationally accredited tertiary care hospital and not in a hotel or clinic. This is important for the patient's safety and care as the patient will have access to all specialized departments & specialist doctors which will further increase the treatments efficiency.
What is the Retrobulbar Injection Procedure?
Step 1
The patient takes a lying position, and then 3% tincture of iodine and 75% alcohol are carefully applied to disinfect the skin from the lower eyelid margin to the lower orbital rim, respectively.
Step 2
A sharp-edged cannulated needle is inserted vertically 2 millimeters in the quadrant between the outside 1/3 inside 2/3 the lower orbital rim (if the injection is done from conjunctival sac site, the lower eyelid is pulled open before injection and then the needle is inserted into the lower conjunctival sac at the same site).
Step 3
The needle is passed into the equator of the eye globe and then directed towards the upper nasal site until it is about 3 centimeters in depth.
The operator needs to push back the syringe to make sure there is no laceration of the blood vessels, withdrawing the stylet, leaving the plastic cannula in place, and then injecting the stem cell into the retrobulbar space.
Step 4
After the injection, the plastic cannula is gently removed and then the globe will be intermittently compressed with disinfected bandages for a couple of minutes to prevent hemorrhage. An eye pad will be applied for the next 24 hours to reduce irritation.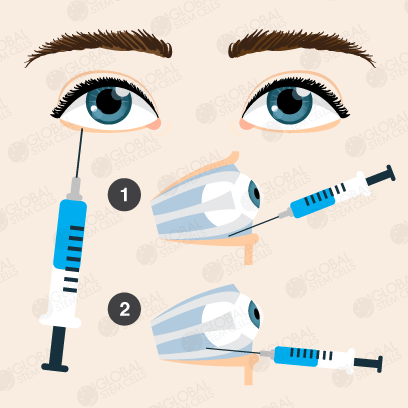 What Are The Common Optic Nerve Abnormalities?
There are a number of congenital and acquired optic nerve abnormalities which lead to visual loss, usually to the point of legal blindness. Optic Nerve Hypoplasia is the most common congenital optic nerve anomaly and can occur either as an isolated optic nerve abnormality or in combination with midbrain and/or pituitary abnormalities where this term is collectively called Septo Optic Dysplasia.
Optic Neuropathy, also known as Optic Nerve Atrophy, is another common cause of blindness and is caused by either genetic or acquired factors, for example, Leber's Hereditary Optic Neuropathy (LHON) is a genetic form of optic neuropathy while Optic Neuritis Compressive Optic Neuropathy, Traumatic Optic Neuropathies, Ischemic Optic Neuropathy are among acquired ones. Glaucoma is another major cause of optic atrophy, also considered to be an acquired one, estimated to be the second leading cause of blindness worldwide.
Ways in Which These Conditions Affect The Body
Optic Nerve Hypoplasia (ONH) occurs in 70%-80% of the cases and usually is the first presenting feature followed by hormonal abnormalities. Other eye abnormalities such as nystagmus and microphthalmia may also occur. Septo-optic Dysplasia (SOD), also known as de Morsier Syndrome, is characterised by Optic Nerve Hypoplasia (ONH), pituitary hypoplasia and midbrain abnormalities such as absence of septum pellucidum and corpus collasum agenesis.
Neurological deficit is common ranging from global retardation to focal deficits such as epilepsy or hemiparesis. Traumatic Optic Neuropathy, Optic Neuritis and Ischemic Optic Neuropathy also result in vision loss but usually are not associated with other abnormalities.
The Very Best Stem Cell Treatments via globalstemcells.com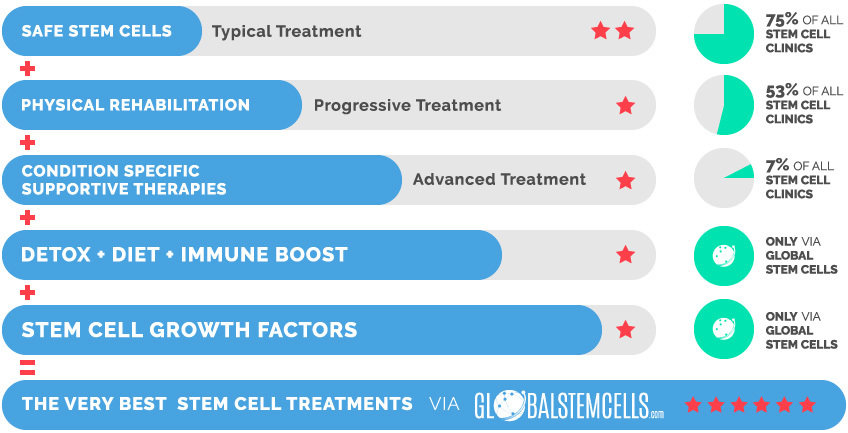 Autism Spectrum Disorder, 299.00 (F84.0).
In: American Psychiatric Association. Diagnostic and Statistical Manual of Mental Disorders, Fifth Edition. American Psychiatric Publishing; 2013.