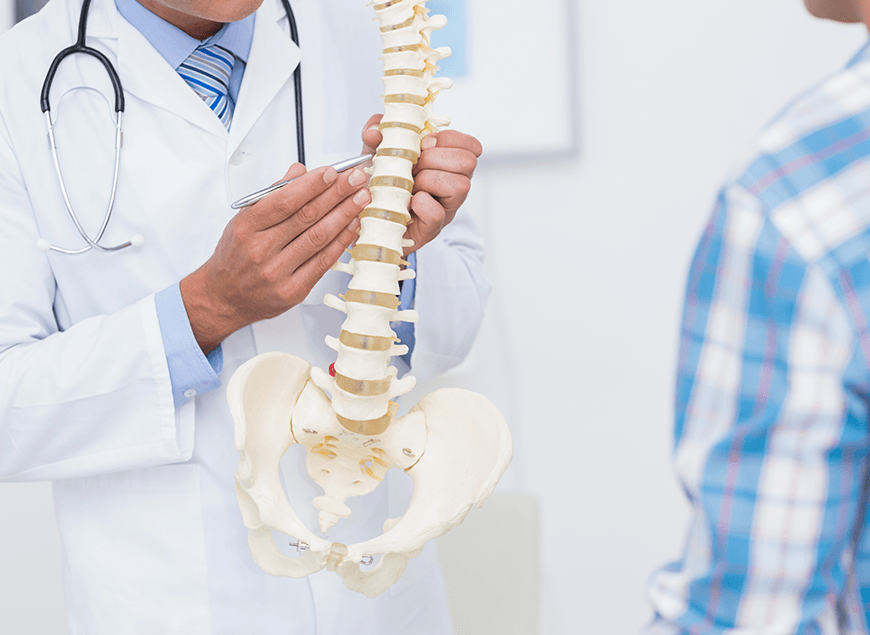 Unique Access provides  access to an extensive treatment protocol for Spinal Cord Injury (SCI) which utilises higher quantities of stem cells, extensive rehabilitation, and many supportive therapies. This effective combination of the most advanced medical technologies, with systematic physical and occupational therapies, has helped previously treated patients achieve significant advances with their paralysis.
Why Stem Cells Work For Spinal Cord Injury (SCI)
Mechanical trauma to the spinal cord often results in irreversible damage. When axons in the central nervous system are injured, they show a very poor regenerative response and complete or partial paralysis has been the ultimate fate.
Current treatment for Spinal Cord Injury is limited to the administration of high dose steroids to prevent the cord edema and reduce secondary inflammatory response but with little efficacy. However, extensive research has been done in the past decade to study and establish the treatment efficacy of stem cells in treating Spinal Cord Injuries.
Mesenchymal Stem Cells (MSCs) have emerged as the leaders due to their proven safety, ability to regulate the immune system's reaction towards the injury, and to differentiate cell types including neurons and astrocytes. They have been used in the clinical treatment of SCI patients since 2005.
Possible Improvements
Recent studies by different scientists lead to the conclusion that stem cell transplantation results to functional recovery following Spinal Cord Injury (SCI) .
Most SCI patients treated with the combination of stem cells therapy and supportive therapies including rehabilitation, achieved improvements in the following areas:

Improved muscle mass and strength
Improved balance and coordination
Bowel and bladder control
Improved neuropathic pain
Reduced spasticity and more
Testimonial Disclaimer: All examples of what has been achieved by others should not be taken as typical or in any way a guarantee or projection of what any individual can expect from treatment.
When Marion was diagnosed with an SCI, she realised that the Rehabilitation program back home in Glasgow, Scotland, was simply preparing her for adjusting to a lifestyle on the wheelchair. However, when she came to Bangkok for the Stem Cell Treatment, she had an eye-opening experience and was very happy with this treatment.
Former stem cell patient and Unique Access representative Gabi shares his treatment experience with us. He discusses the successful application of stem cells that has helped many people with a number of serious diseases.
Mechanisms
Replacing damaged, diseased or lost neurons can be done through stem cell transplantation.
The transplantation also has other substantive roles through paracrine effects, including delivery of molecules, such as prosurvival factors, angiogenic factors, growth factors, stem-cell homing factors, and cytokines that perform the following:
(1) modulating immune response;
(2) inducing the enzymatic breakdown to reduce inflammation, scarring and the elimination of cellular debris;
(3) limiting secondary injury by protecting neurons;
(4) promoting regeneration of endogenous stem cells;
(5) angiogenesis with more blood supply that are required for optimal recovery;
(6) enhancing wound healing;
(7) providing a cell-based electrical 'relay' between neurons above and below the injury; to eventually ameliorate clinical deterioration.
Our Promise
We believe that there is always hope and that patients deserve access to effective and safe treatments. We are independent with an in-house medical department. We combine internationally accredited hospitals, next generation treatments, unique products and services that are integrative and effective to ensure best possible treatment results.
Stem Cells
In terms of stem cells we will make sure that the patient will receive the correct and necessary stem cell type, quality, quantity and viability. Our exclusive research partner guarantee a stem cell viability of 95%, many injections have a staggering viability of 98-99%.
Epidural Stimulation is the Latest Breakthrough Treatment for SCI Survivors
Unique Access Medical is proudly providing access to a groundbreaking treatment for paralised patients. Innovative implant surgery, high quality stem cells, extensive rehabilitation, and many supportive therapies make this the best treatment option today.
Globalstemcells.com, in collaboration with Unique Access Medical, is proudly providing access to a groundbreaking treatment for paralised patients. Never before have Spinal Cord Injury patients had a better chance to regain voluntary leg movements, to stand up again or to even walk again. It is hard work, but finally there is real hope!
The breakthrough treatment package surrounds a surgically implanted device which sends electrical currents to the lower part of the spinal cord. It basically functions as an amplifier to help the signals bypass the injury side. Commands and signals sent from the brain reach the areas and limbs below the injury.
Unique Access Medical took this approach and raised it to a new level by introducing powerful stem cells and other supporting therapies.
Supportive Therapies & Remedies
We make sure the patient gets the supportive remedies, therapies, rehabilitation, detox & immune-boost programmes needed to get the most out of the stem cells. These programmes include:
Hemo Oxygen Therapy (HOT)
Immune-Boosting Supplements (e.g. GcMAF)
Partner Hospital
The treatment will take place in an internationally accredited tertiary care hospital and not in a hotel or clinic. This is important for the patient's safety and care as the patient will have access to all specialized departments & specialist doctors which will further increase the treatments efficiency.
What is Spinal Cord Injury (SCI)?
The spinal cord acts as the primary relay for signals between the brain and the lower body.
Spinal Cord Injury (SCI) is most commonly caused by high-energy trauma such as from sports or traffic accidents, and the majority of affected individuals are young adults. Based on the Spinal Cord Injury (SCI) information network, 300,000 people suffer from spinal cord injury in the United States while annually, there are reportedly nearly 11,000 new cases.
Although life expectancy is almost normal in chronic Spinal Cord Injury (SCI) patients, this often results in prolonged deficits, accompanied by partial or complete paralysis and loss of sensation and autonomic nervous system control below the injury level. Primary damage is the first to determine the outcome and later by ischemia, anoxia, free radical formation and excitoxicity that occur after injury, which are secondary processes.
The Very Best Stem Cell Treatments via globalstemcells.com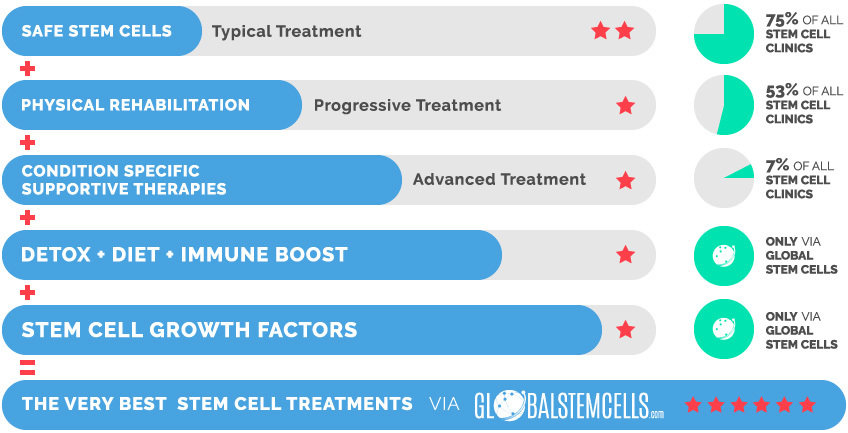 Classification and External Resources