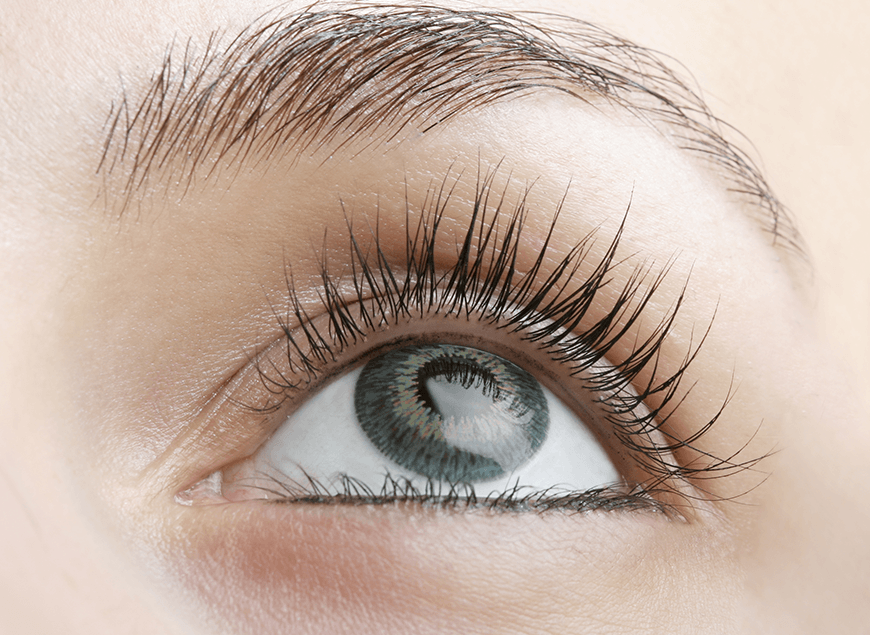 Unique Access provides access to an extensive treatment protocol for Optic Nerve Atrophy (ONA) which utilises higher quantities of stem cells, innovative stem cell growth factors, extensive rehabilitation, and many supportive therapies and supplements. This effective combination of the most advanced medical technologies with functional medicine has helped patients achieve significant improvements.
Why Stem Cells Work for Optic Nerve Atrophy (ONA)
Once the stem cells are administered into the retrobulbar space they can begin honing in on damaged tissue signals.
The Mesenchymal Stem Cells (MSCs) can differentiate into photoreceptor and other cells. The differentiated cells can eventually treat lesions in optic nerves and retinal pigment cells.
For patients who suffer from Optic Nerve Injuries or Optic Nerve Atrophy (ONA), this treatment can restore some of the fibres through missing optic nerve cells and eventually improve eyesight, field of vision and color discrimination capacity.
Mechanisms
Mesenchymal Stem Cells (MSCs) can improve the vision through the following mechanisms, based on their different unique characteristics:
(1) MSCs have the ability to differentiate into neural cells and secrete neurotrophic factors, such as brain-derived neurotrophic factor (BDNF), glial cell line-derived neurotrophic factors (GDNF), which may promote differentiation of the grafted cells into neural cells, inhibit apoptosis, improve angiogenesis, suppress an inflammatory infiltrate, and maintain grafted cell survival.
These mechanisms not only help in preserving the vision but also help in significantly improving lost vision through the regeneration of optic nerve and retinal ganglion cells.
Improvements
Most patients with optic nerve atrophy Global Stem Cells has helped to receive access to innovative treatments, using adult MSCs  showed good improvement in visual acuity, visual field, light sensitivity, night vision, strabismus, and nystagmus.
Moreover, stem cells treatment had resulted in significantly slowed down further vision loss in patients with progressive conditions.
Optic Nerve Atrophy (ONA) patients treated with stem cells usually observe improvements in the following areas:

Our Promise
We believe that there is always hope and that patients deserve access to effective and safe treatments.
We are independent with an in-house medical department.
We combine internationally accredited hospitals, next generation treatments, unique products and services that are integrative and effective to ensure best possible treatment results.
Stem Cells
In terms of stem cells we will make sure that the patient will receive the correct and necessary stem cell type, quality, quantity and viability. Our exclusive research partner guarantee a stem cell viability of 95%, many injections have a staggering viability of 98-99%.
Supportive Therapies & Remedies
We make sure the patient gets the supportive remedies, therapies, rehabilitation, detox & immune-boost programmes needed to get the most out of the stem cells. These programmes include:
Hemo Oxygen Therapy (HOT)
Immune-Boosting Supplements (e.g. GcMAF)
Partner Hospital
The treatment will take place in an internationally accredited tertiary care hospital and not in a hotel or clinic. This is important for the patient's safety and care as the patient will have access to all specialized departments & specialist doctors which will further increase the treatments efficiency.
What is Optic Nerve Atrophy (ONA)?
Optic Nerve Atrophy is when optic nerve fibres deteriorate or become damaged and lead to partial or complete vision loss. Standard treatments to improve nerve tissue metabolism and stimulate its function include vitamins, enzymes, amino acids and immunostimulants.
Other treatments are electrophoresis, magnetic or laser stimulation of the optic nerve and retina, acupuncture and oxygen therapy. These traditional treatments can certainly have positive effects, however they offer no way to regenerate the lost optic nerve cells and nerve fibres.
What is the Retrobulbar Injection Procedure?
Step 1
The patient takes a lying position, and then 3% tincture of iodine and 75% alcohol are carefully applied to disinfect the skin from the lower eyelid margin to the lower orbital rim, respectively.
Step 2
A sharp-edged cannulated needle is inserted vertically 2 millimeters in the quadrant between the outside 1/3 inside 2/3 the lower orbital rim (if the injection is done from conjunctival sac site, the lower eyelid is pulled open before injection and then the needle is inserted into the lower conjunctival sac at the same site).
Step 3
The needle is passed into the equator of the eye globe and then directed towards the upper nasal site until it is about 3 centimeters in depth. The operator needs to push back the syringe to make sure there is no laceration of the blood vessels, withdrawing the stylet, leaving the plastic cannula in place, and then injecting the stem cell into the retrobulbar space.
Step 4
After the injection, the plastic cannula is gently removed and then the globe will be intermittently compressed with disinfected bandages for a couple of minutes to prevent hemorrhage. Eye pad will be applied for the next 24 hours to reduce irritation.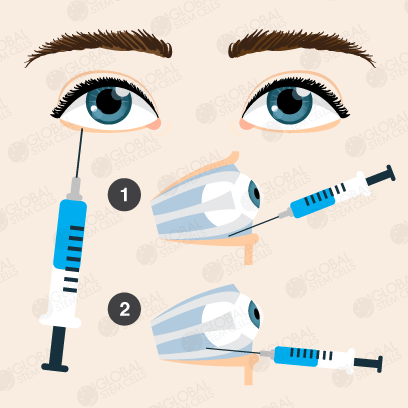 The Very Best Stem Cell Treatments via globalstemcells.com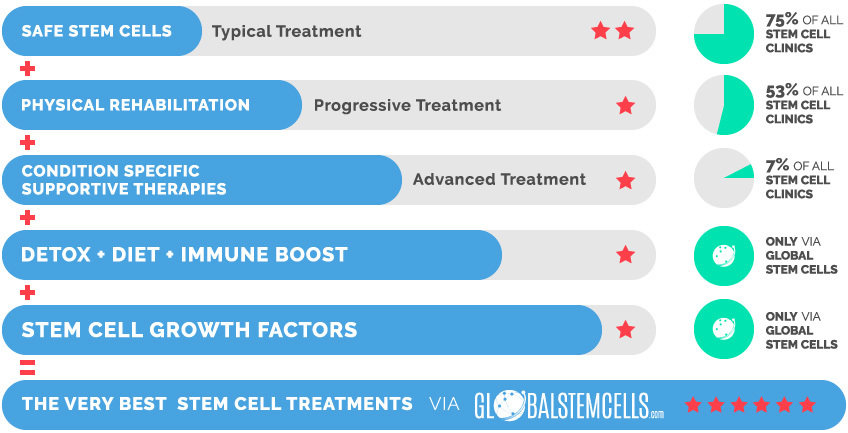 Berg KT, Nelson B, Harrison AR, McLoon LK, Lee MS (2010).
"Pegylated interferon alpha-associated optic neuropathy." Journal of Neuroophthalmology. 30(2):117-22. doi: 10.1097/WNO.0b013e3181d8e4af. PMC3752854.
Carelli V, Ross-Cisneros FN, Sadun AA (2004).
Mitochondrial dysfunction as a cause of optic neuropathies. Progress in Retinal and Eye Research. 23: 53–89. doi: 10.1016/j.preteyeres.2003.10.003. PMID 14766317.
Classification and External Resources