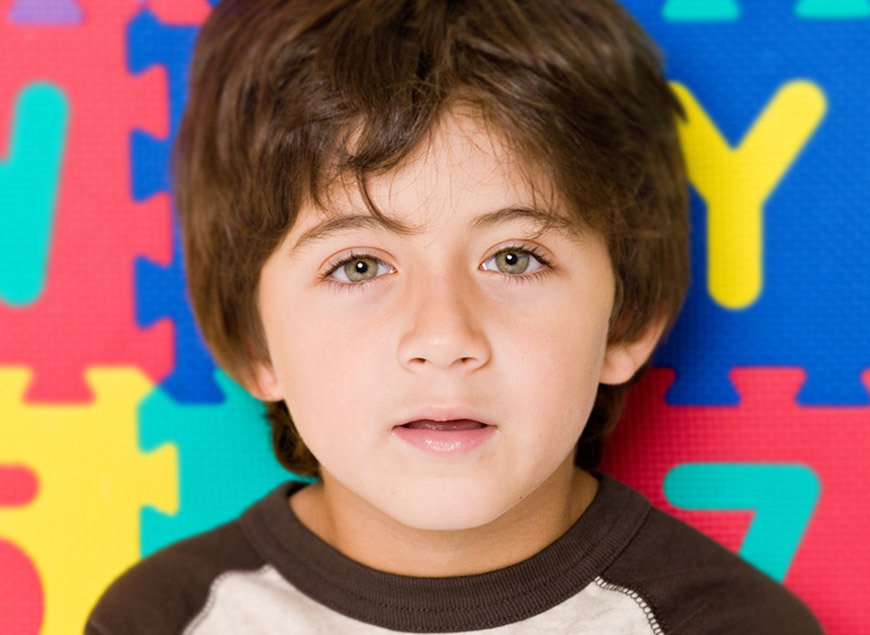 Unique Access provides access to an extensive treatment protocol for Cerebral Palsy (CP) which utilises higher quantities of stem cells, innovative stem cell growth factors, extensive rehabilitation, and many supportive therapies and supplements. This effective combination of the most advanced medical technologies with functional medicine has helped patients achieve significant improvements.
Why Stem Cells Work for Cerebral Palsy (CP)
Extensive research from multiple research organizations over the last decade has led to the conclusion that stem cell transplantation is the most promising treatment modality not only to improve the condition and prevent secondary complications but also to reverse the neurological damage.
Moreover, stem cells regulate the immune system's response against the nerve cells and release growth factors which promote cell growth, differentiation, and the stimulation of the brain's own stem cells to speed up the recovery process.
Mechanisms
There are different types of stem cell technologies which are being utilized to treat Cerebral Palsy patients and have shown a promising potential for clinical applications. Mesenchymal Stem Cells (MSCs) are one of the most studied types of stem cells to treat Cerebral Palsy patients. The potential mechanisms of Mesenchymal Stem Cell transplantation are:
(1) reducing the inflammatory response and avoiding secondary brain lesion;
(2) differentiating into neurons, astrocyte, microglia, and oligodendrocyte,which help to repair myelin sheath, promoting axon regeneration, and increasing transmission of nerve impulses;
(3) producing the cytokines and growth factors, such as glial-derived neurotrophic factor (GDNF), brain-derived neurotrophic factor (BDNF), nerve growth factor (NGF), neurotrophin 3 (NT-3), neurotrophin 4/5 (NT 4/5) which promote brain neuroprotection,
(4) generating new vessels, thereby increasing the delivery of oxygen and nutrients to injured and hypoxic tissue;
(5) and reducing the intrinsic cell apoptosis.
Unique Access has been providing treatment access to Cerebral Palsy patients for several years. We provide the best available treatment plans for our Cerebral Palsy patients which start with extensive medical evaluation by our in-house team of experts. Patients receive a complete treatment package which involves multiple recommended doses of stem cells, stem cell growth factors and extensive rehabilitation.
Possible Improvements
Most Cerebral Palsy patients Unique Access has helped to receive innovative treatments, using the combination of stem cell therapy, supportive therapies and rehabilitation, have shown visible signs of improvements including: regained motor development and coordination, regained eyesight, improved mental retardation, increased muscle strength, a decrease in spasticity and improved muscle tone in hypotonic patients. There's also a notable improvement in balance and coordination, and in fine and gross motor skills.
Cerebral Palsy patients treated with stem cells usually observe improvements in the following areas:

Our Promise
We believe that there is always hope and that patients deserve access to effective and safe treatments. We are independent with an in-house medical department. We combine internationally accredited hospitals, next generation treatments, unique products and services that are integrative and effective to ensure best possible treatment results.
Stem Cells
In terms of stem cells we will make sure that the patient will receive the correct and necessary stem cell type, quality, quantity and viability. Our exclusive research partner guarantee a stem cell viability of 95%, many injections have a staggering viability of 98-99%.
Supportive Therapies & Remedies
We make sure the patient gets the supportive remedies, therapies, rehabilitation, detox & immune-boost programmes needed to get the most out of the stem cells. These programmes include:
Hemo Oxygen Therapy (HOT)
Immune-Boosting Supplements (e.g. GcMAF)
Partner Hospital
The treatment will take place in an internationally accredited tertiary care hospital and not in a hotel or clinic. This is important for the patient's safety and care as the patient will have access to all specialized departments & specialist doctors which will further increase the treatments efficiency.
Cerebral Palsy is an umbrella term describing a range of non-progressive neurological conditions resulting from a damage to the developing brain. These conditions do not entail worsened brain damage, but secondary orthopedic difficulties are common.
With a prevalence of 2-4 per 1,000 in children aged 3-10 years, Cerebral Palsy is one of the most common chronic disabling conditions of childhood.
The spectrum and patterns of posture and motor impairment are variable but the characteristic signs are: diplegia, hemiplegia and quadriplegia.
Children with Cerebral Palsy also often have abnormal muscle tone or movement disorders, such as spasticity, rigidity, hypotonia, dystonia, athetosis, or a mixture of these, communication and learning disabilities, development delay and musculoskeletal problems such as joint contractures, kypho-scoliosis and hip dislocation.
In addition, children and adolescents with Cerebral Palsy are prone to low trauma fractures, which occur for example during normal activities such as dressing and handling. Cerebral Palsy, socio-economically, is one of the most expensive conditions to manage over the span of a person's lifetime.
The Very Best Stem Cell Treatments via globalstemcells.com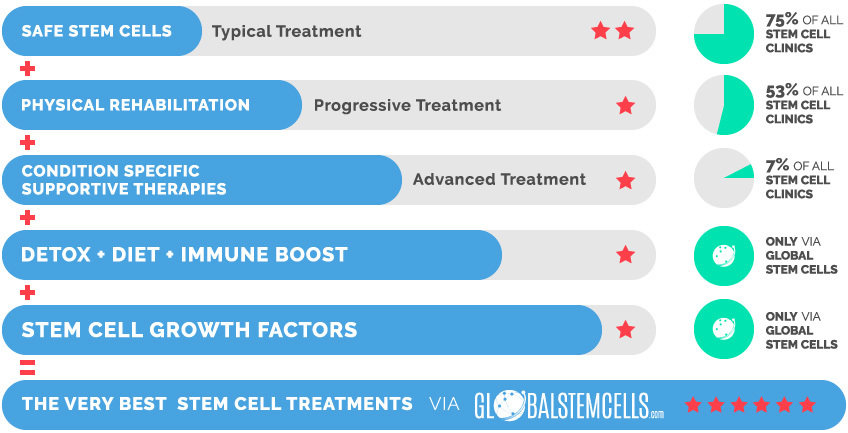 Classification and External Resources