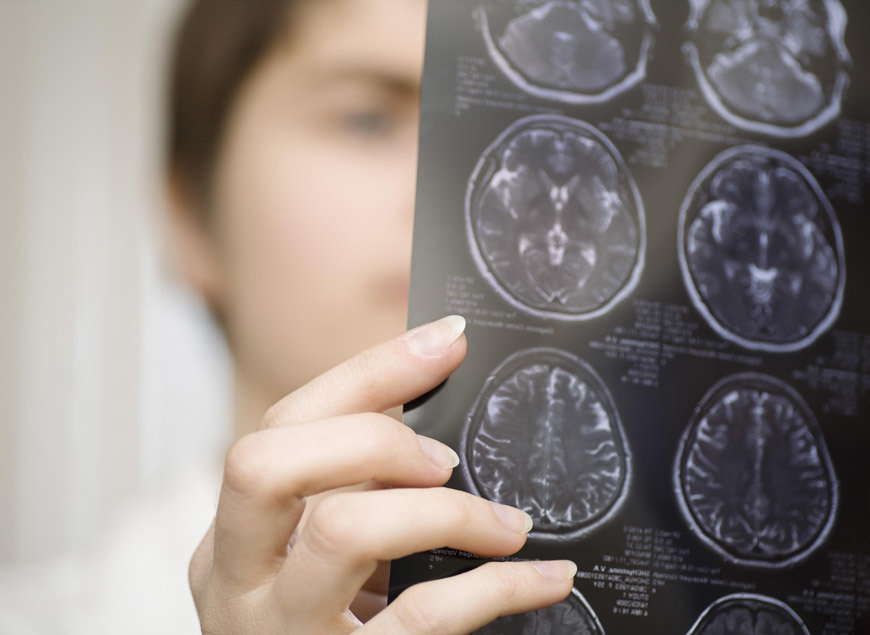 Unique Access provides access to an extensive treatment protocol for Primary Lateral Sclerosis (PLS) which utilises higher quantities of stem cells, innovative stem cell growth factors, extensive rehabilitation, and many supportive therapies and supplements. This effective combination of the most advanced medical technologies with functional medicine has helped patients achieve significant improvements.
Why Stem Cells Work for Primary Lateral Sclerosis (PLS)
Stem cell therapy is considered to be an alternative method for treating Primary Lateral Sclerosis (PLS) and other neurodegenerative disorders. Stem cell transplantation is a potential therapeutic strategy not only via cell replacement but also by modification of the extracellular motor neuronal environment, through a trophic and neuroprotective effect. A variety of cell sources have been considered for cell therapy.
Unique Access provides access to the very best stem cell treatment packages using higher doses of Mesenchymal Stem Cells (MSC) to treat Primary Lateral Sclerosis (PLS). Many of the treated patients showed major improvements in motor function, muscle tone and strength, speech and swallowing, balance and coordination, and fine and gross motor skills. Moreover, the disease progression has been reported to be significantly slower after stem cell transplantation.
Mechanisms
Mesenchymal Stem Cells (MSCs) are very attractive multipotent stem cells for ALS cell therapy because of their great plasticity and their ability to provide the host tissue with growth factors and to modulate the host immune system.
The MSCs transplantation increases neuron survival and prevents gliosis, as microglia and strocytes are both the target and cause of neuroinflammation, MSCs can rescue neurons and oligodendrocytes from apoptosis through the release of trophic and anti-apoptotic molecules, resulting in the induction of a neuroprotective microenvironment.
In addition, Mesenchymal Stem Cells can promote the proliferation and maturation of local neural precursor cells, leading to their differentiation into mature neurons and oligodendrocytes.
Improvements
Primary Lateral Sclerosis (PLS) patients treated with stem cells usually observe improvements in the following areas:

Slowed down progression and more
Our Promise
We believe that there is always hope and that patients deserve access to effective and safe treatments. We are independent with an in-house medical department. We combine internationally accredited hospitals, next generation treatments, unique products and services that are integrative and effective to ensure best possible treatment results.
Stem Cells
In terms of stem cells we will make sure that the patient will receive the correct and necessary stem cell type, quality, quantity and viability.
Our exclusive research partner guarantee a stem cell viability of 95%, many injections have a staggering viability of 98-99%.
Supportive Therapies & Remedies
We make sure the patient gets the supportive remedies, therapies, rehabilitation, detox & immune-boost programmes needed to get the most out of the stem cells. These programmes include:
Hemo Oxygen Therapy (HOT)
Immune-Boosting Supplements (e.g. GcMAF)
Partner Hospital
The treatment will take place in an internationally accredited tertiary care hospital and not in a hotel or clinic. This is important for the patient's safety and care as the patient will have access to all specialized departments & specialist doctors which will further increase the treatments efficiency.
What is Primary Lateral Sclerosis (PLS) ?
Primary Lateral Sclerosis (PLS) is a rare, slowly progressive, adult degenerative disease of the upper motor neurons characterised by progressive spasticity or stiffness. Currently, there isn't a precise clinical test for Primary Lateral Sclerosis (PLS).
As with other Motor Neuron Diseases (MNDs), Primary Lateral Sclerosis of motor neuron disease is incurable, however, stem cell treatment can significantly control and weaken the symptoms and secondary conditions to improve the patients' quality of life.
The Very Best Stem Cell Treatments via globalstemcells.com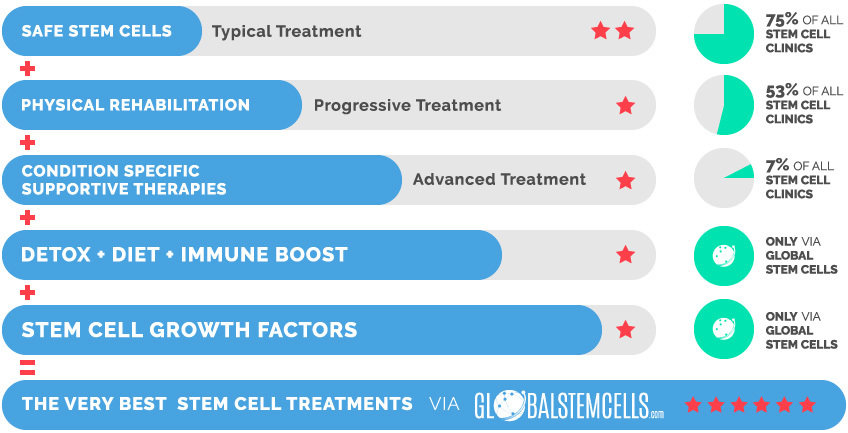 Grace GM, Orange JB, Rowe A, Findlater K, Freedman M, Strong MJ (2011).
"Neuropsychological Functioning in PLS: A Comparison with ALS". The Canadian Journal of Neurological Sciences. 38 (1): 88–97. PMID 21156436.
Tartaglia MC, Rowe A, Findlater K, Orange JB, Grace G, Strong MJ (2007).
"Differentiation between primary lateral sclerosis and amyotrophic lateral sclerosis: examination of symptoms and signs at disease onset and during follow-up". Arch. Neurol. 64(2): 232–6. doi: 10.1001/archneur.64.2.232. PMID 17296839
Rollins, Yvonne D.; Oskarsson, Björn; Ringel, Steven P. (2011).
"Primary lateral sclerosis". In Lisak, Robert; Truong, Daniel; Carroll, William; Bhidayasiri, Roongroj. International Neurology. John Wiley & Sons. pp. 203–4. ISBN 978-1-4443-1701-5
Gotkine M, Argov Z (2007).
"Clinical differentiation between primary lateral sclerosis and upper motor neuron predominant amyotrophic lateral sclerosis". Arch. Neurol. 64 (10): 1545; author reply 1545. doi: 10.1001/archneur.64.10.1545-a. PMID 17923644.